EYFS
Meet the Teachers
Below you will find short profiles of the grown-ups in our EYFS classes.
Badgers
Foxes
Hedgehogs
Owls
Frequently asked questions
Term 1 Topic Map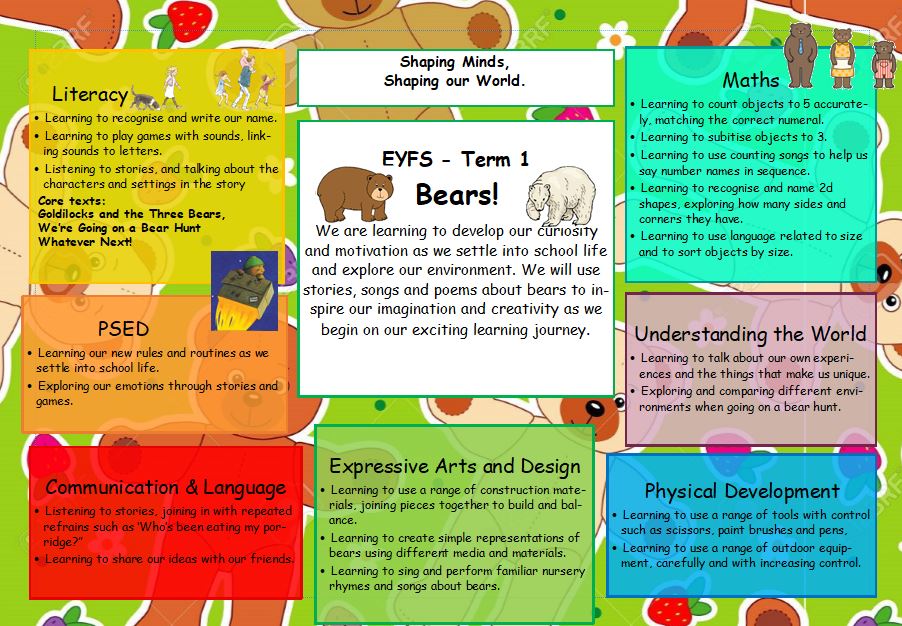 The children in EYFS have had so much fun during their first couple of weeks of school. We have been very busy recognising our names and having a go at writing them too. We have loved exploring our outside areas and working together! During 'Let's Explore' times we have been building using the tools and helping our friends when it's time to tidy. We have loved exploring our outside areas and had so fun much seeing the effects of the rain and creating wet footprints with our wellies. The children have been learning some new sounds in phonics and have been naming and recognising some shapes in maths. We have already made so many friends and the Owls class, Badgers class, Foxes class and Hedgehogs class have all settled into school life well.
Term 2 Topic Map
EYFS Phonics and Reading Workshop
phonics and reading workshop 2023.pdf